This event has now passed.
Shanghai's hottest, but not at all wettest, selfie scene of 2015 returns. That's right, it's 'Rain Room', created in 2012 and since then toured to art galleries across the world, and it never gets any less stunning and surreal.
Yuz Museum
on the
West Bund
, which seems to be the
city's arts hub these days
, is exhibiting 'Rain Room' and more recent works from London-based art collective Random International during its Everything & Nothing exhibition running until October 14.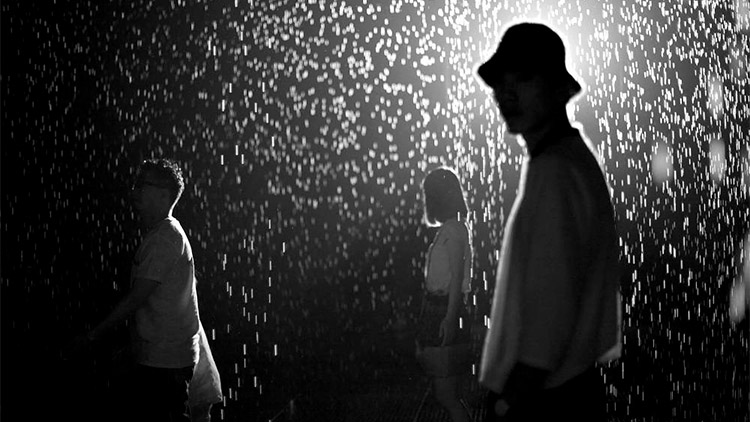 Photograph: courtesy artist and Yuz Foundation
Visitors walk through this room, and it's raining indoors, you see? Already getting into some lè arté with that little subversion of natural law. But then it gets surreal-er – the rain doesn't fall on you. It's like that one song, except raindrops keep not falling on your head. Or it's like the opposite of that cartoon representation of sadness, where a dark, raining cloud follows you wherever you go. It's a great place to have a parade.
You hear and see rain, your body expects rain, but it doesn't feel any rain. So be prepared for some uncomfortable tingles across the skin and cool selfies. Come for the Rain Room, but stay for the new artworks by Random International on display.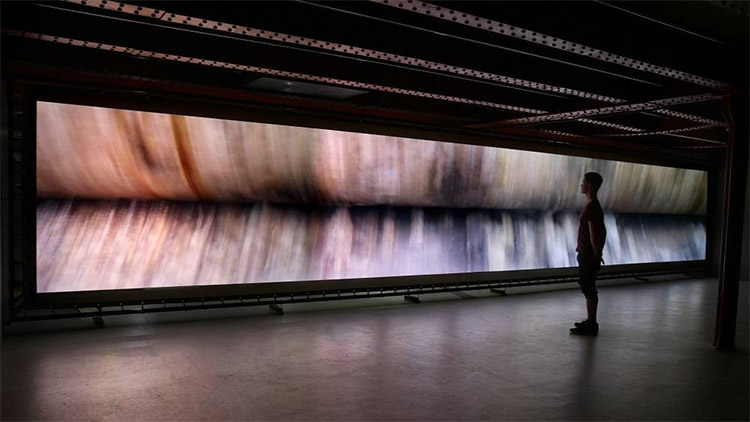 Photograph: 'Everything & Nothing', courtesy artist
'Everything & Nothing' is a meditative video installation about how fucked we are in this age of un-tempered technological advancement. 'Turnstiles' tracks the same story, but instead with a matrix of spinny turnstiles that you can navigate while doing your best to avoid serious injury to the groin area.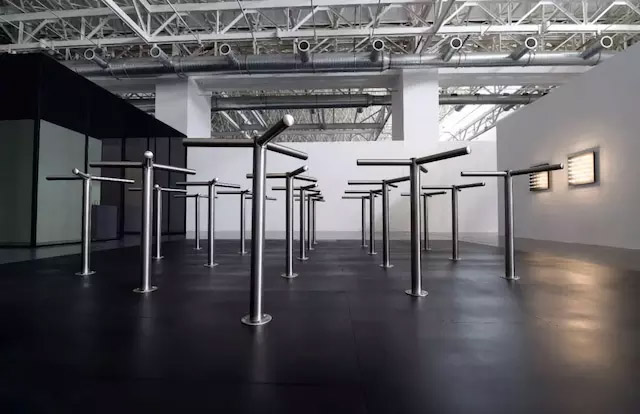 Photograph: 'Turnstiles', qdaily.com
Go through it a few times until you feel like Charlie Chaplin in Modern Times (1936).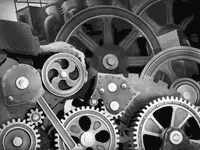 Film: Modern Times (1936)
These works are definitely not as selfie-genic as 'Rain Room', but then there's 'Self and Other', an interactive light sculpture which tracks your movements and reflects them back within its case of mirrors, light and glass. So you can take a selfie with it while commenting on the self-distorting nature of selfies/digital mimicry.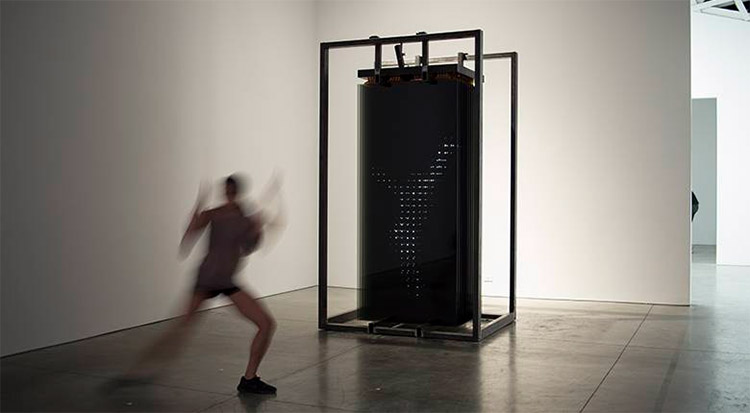 Photograph: 'Self and Other', courtesy artist and Yuz Foundation
If you haven't gotten your 'Rain Room' selfie yet, now's your chance. And you have an abundance of time, for once, as the exhibit is on display daily until October 14. Otherwise, there are these and other artworks from Random International that are worth checking out at Yuz Museum.